Pay and save in 1 move? It's possible thanks to Payconiq by Bancontact and Joyn!
Good news: from now on you can save up for nice rewards with the Joyn app and make mobile payments easily and quickly with Payconiq by Bancontact. And that in one move.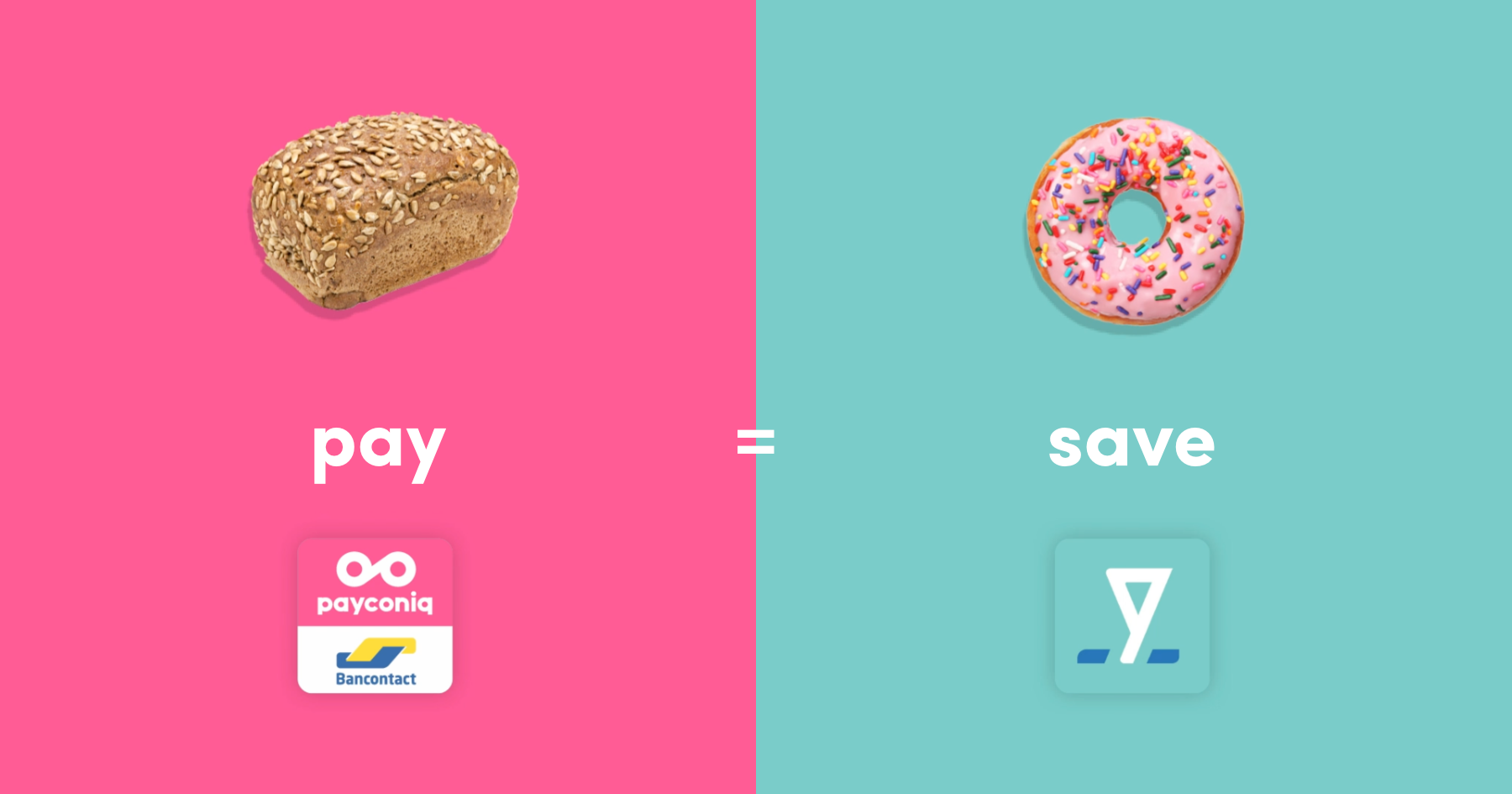 It becomes even faster and easier at the checkout. Because from now on, after saving with the Joyn app, you can pay automatically with the Payconiq by Bancontact app. This is not only quick and easy, it is also a relief for your wallet. Because your customer and savings cards are all collected in the Joyn app.
The Joyn app offers unique benefits and countless rewards at traders in your area. Ideal for the 2,000,000 people who already use Joyn, right? And now that Payconiq by Bancontact and Joyn are working together, more and more smart guys will want both apps on their smartphones.
Save and pay in 1 move
That sounds as easy as it is. Look, it's that fast:
Open, scan and save
You open the Joyn app and scan the Joyn QR code on the merchant's tablet. Thus, your points have been saved. The merchant then selects Payconiq as the payment method.
Pin, pay and ready
Your Payconiq by Bancontact app now opens automatically on your smartphone. And voila, you only have to enter your pin code and you have paid. Ready!
If you do not yet have the Payconiq by Bancontact app, download it very easily here. And click here to download the Joyn app.