Delhaize launches mobile payments with Payconiq in all its supermarkets
Starting this week, Delhaize is introducing mobile payments with the Payconiq by Bancontact app in all 128 of its supermarkets. Customers will be able to use their smartphone to scan the Payconiq QR code at the check-out and pay for their shopping smoothly and securely. The supermarket group will also be offering the new payment method later this year at its other stores (AD Delhaize, Proxy Delhaize and Shop&Go).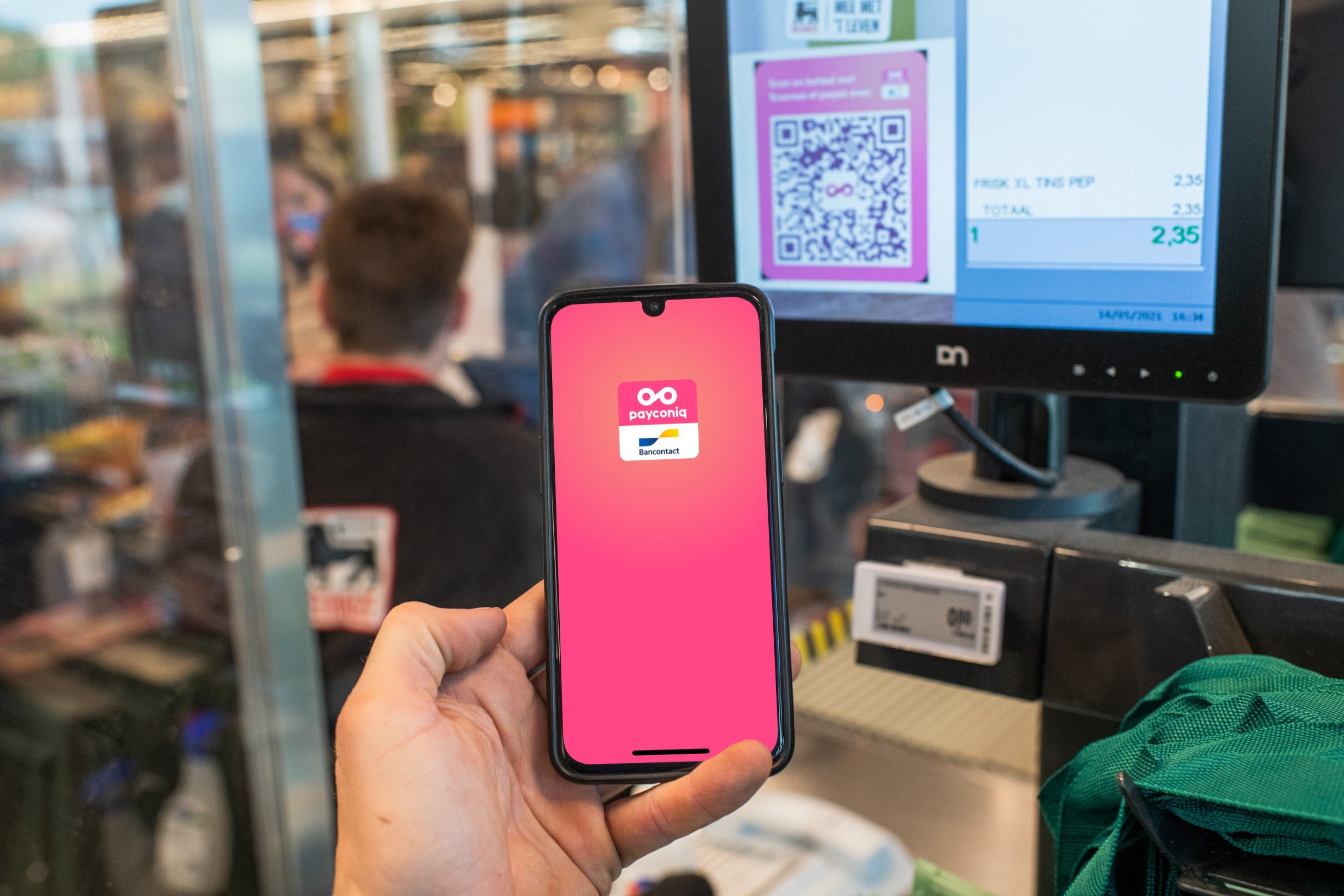 Delhaize first launched the Payconiq payment method back in May at three pilot supermarkets: Ekeren, Kraainem and Tubize. From this week onwards, all of the other Delhaize supermarkets across the country are joining them. This means that shoppers wanting to pay with their smartphone at Delhaize can simply scan a Payconiq QR code at the till, using their Payconiq by Bancontact app or a banking app that offers the Payconiq payment method.
All of the traditional and self-service counters at Delhaize are now equipped with an integrated Payconiq QR code. The customer scans this code with his or her smartphone and confirms the payment with a PIN code, fingerprint or facial recognition feature in the app. A confirmation then appears on the smartphone and the customer is given the till receipt as proof of purchase.
New shopper needs
Delhaize says that the introduction of Payconiq is a response to new shopper needs. Since the coronavirus crisis hit, payment habits in supermarket chains have changed dramatically. In 2020, fewer than 10% of purchases at Delhaize supermarkets were paid for in cash. And although most customers opt to pay electronically using a card, increasing numbers of shoppers now prefer to pay with their smartphone. This trend can be seen clearly throughout society: according to figures from Bancontact Payconiq Company, last year, 4.9 million Belgians used their smartphone to make payments*. These numbers show that in the space of one year, the number of mobile payments in Belgium rose by 88%.
Read the full press release here
Discover via the store locator in which Delhaize supermarket you can already pay with your app. Search for the 'Delhaize' logo.