Delhaize launches Payconiq as a payment method in its stores
As a result of the health measures, consumers' payment habits have changed dramatically. Delhaize is also seeing this changing trend in its stores. Customers pay for their purchases more often contactless with their bank card or via their smartphone. To respond to these new needs of its customers, Delhaize will launch the Payconiq payment method at the cash registers of its stores.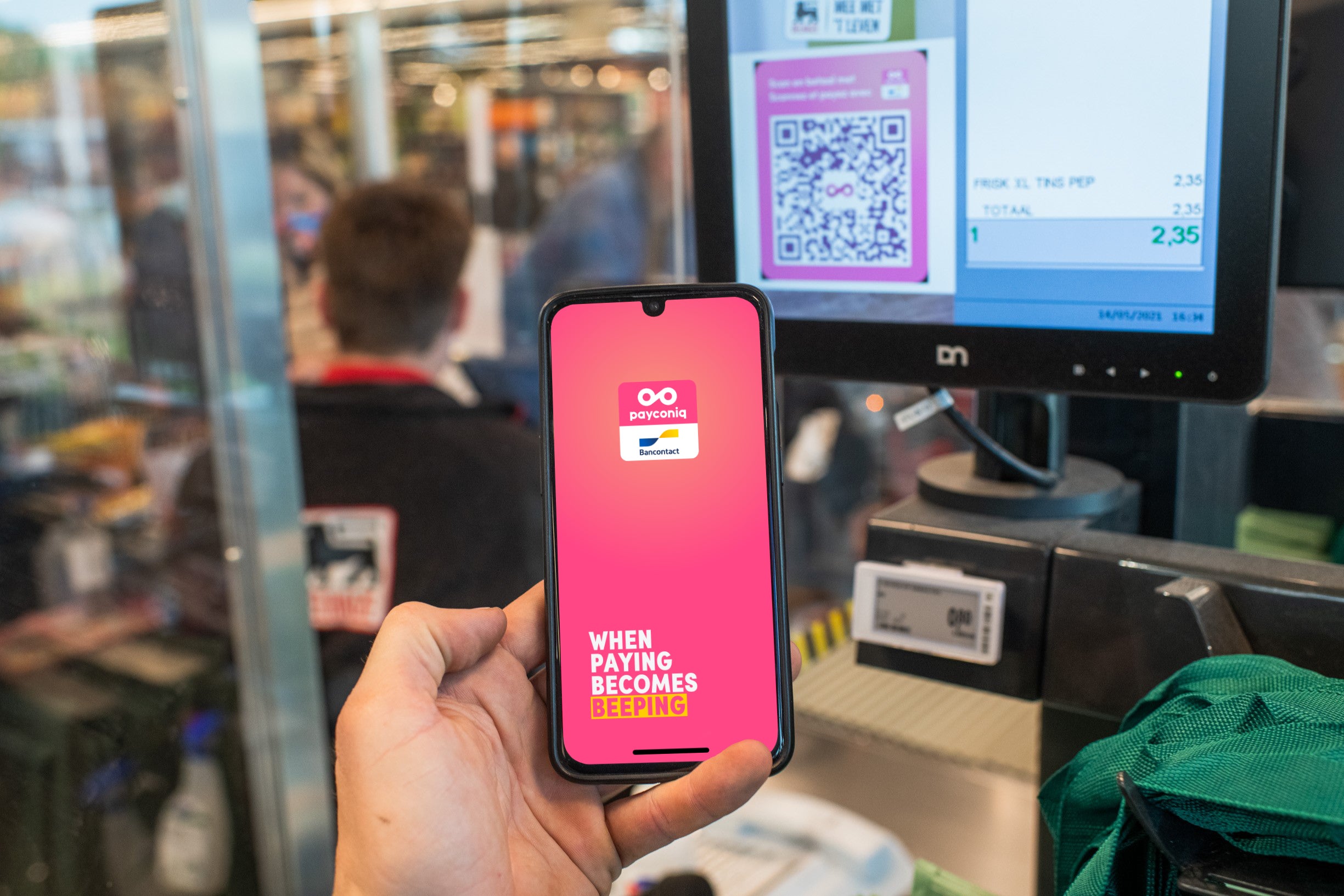 Starting this summer, customers at Delhaize will also be able to pay mobile via Payconiq. Customers will be able to pay for their purchases with the Payconiq by Bancontact app on their smartphone (or a banking app that offers the Payconiq payment method). For this purpose, all traditional and automatic cash registers will be equipped with an integrated Payconiq QR code that is scanned with the smartphone to transfer the amount to be paid. After the confirmation with the pin code, fingerprint or facial recognition in the Payconiq by Bancontact app, the payment is made. The customer receives a confirmation on his smartphone and receives his receipt as proof of purchase.
The Payconiq payment method will first be available from May in the supermarkets of Ekeren, Kraainem and Tubeke. This summer, Payconiq will then be activated in all 128 integrated supermarkets and later also in the participating affiliated stores (AD Delhaize, Proxy Delhaize and Shop&Go).