Pay your lunch with meal vouchers via the Payconiq by Bancontact app
Users of Edenred, Monizze and Sodexo will soon be able to pay with their meal vouchers via their smartphone. From January, a test project will start with merchants in the food and beverage sector who offer a Payconiq sticker with QR code. This pilot phase will run in the region of Antwerp, where consumers can use the functionality in a limited number of shops.
The launch of the service to the general public will follow in April: from then on, Belgians will be able to use their meal vouchers via their Payconiq by Bancontact app at all participating merchants.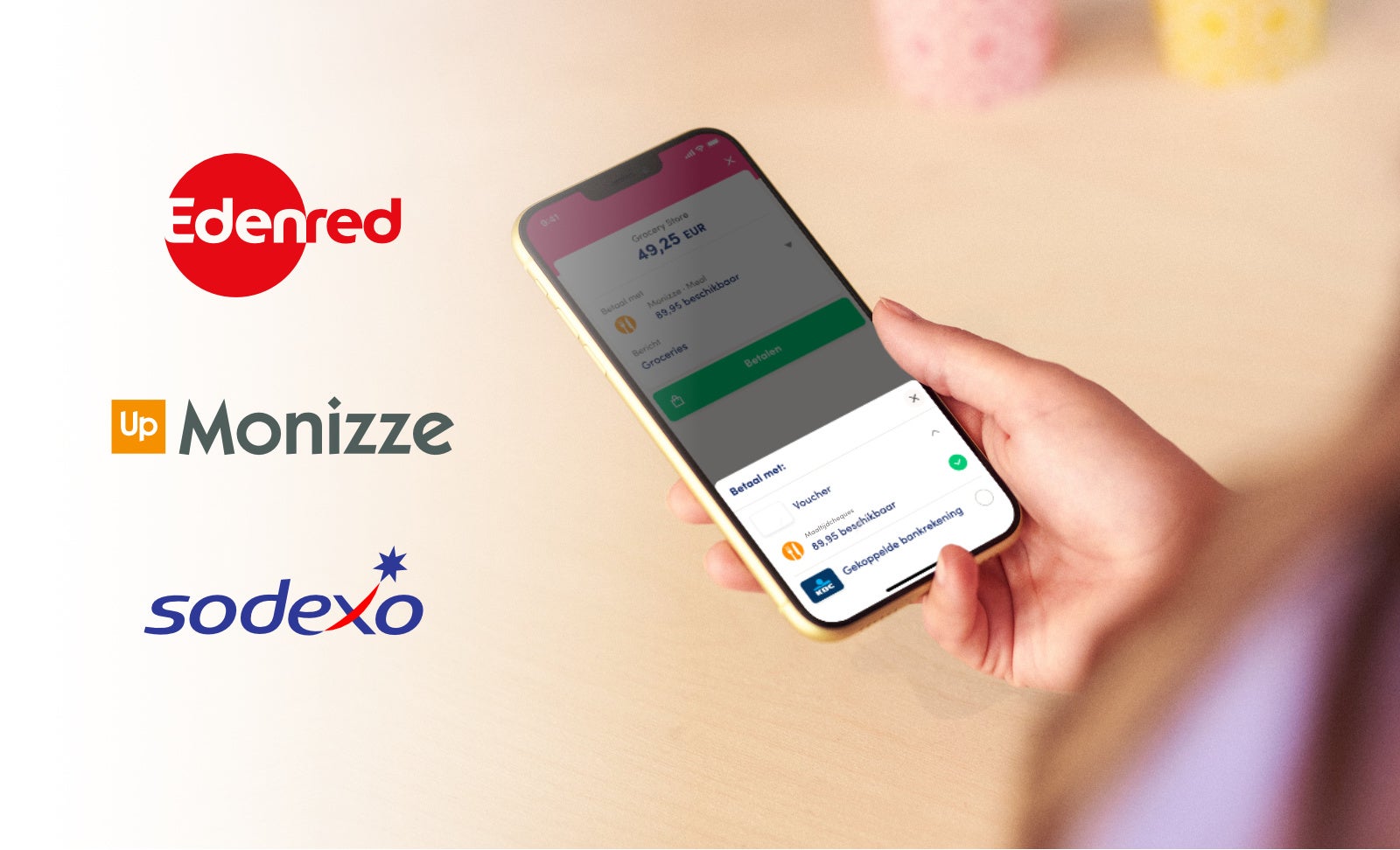 How to add your meal voucher card to the app?
Select 'Payment methods' from the main menu and then tap on 'Add a card' under 'Your meal vouchers'. There, you can add your card from Edenred, Monizze or Sodexo as a new payment method.
Or tap 'Services' in the app. There, you can choose one of the three meal voucher issuers and link their services with the Payconiq by Bancontact app.
How does the payment work?
Open the Payconiq by Bancontact app on your smartphone and scan the Payconiq QR code on the checkout sticker.
Enter the amount to be paid and the app will automatically select your meal vouchers as the payment method.
Confirm your payment with your PIN, fingerprint or facial recognition.
You receive a confirmation and are done!