Podcast, episode 4: Mobile payments, how to avoid getting lost?
Today, mobile payments can be made in many ways. Is this a good thing or are we making things too complicated? In the new episode of Paying Attention / Un conseie, ça paie, the federations Comeos, Unizo and Bancontact Payconiq Company discuss mobile payments.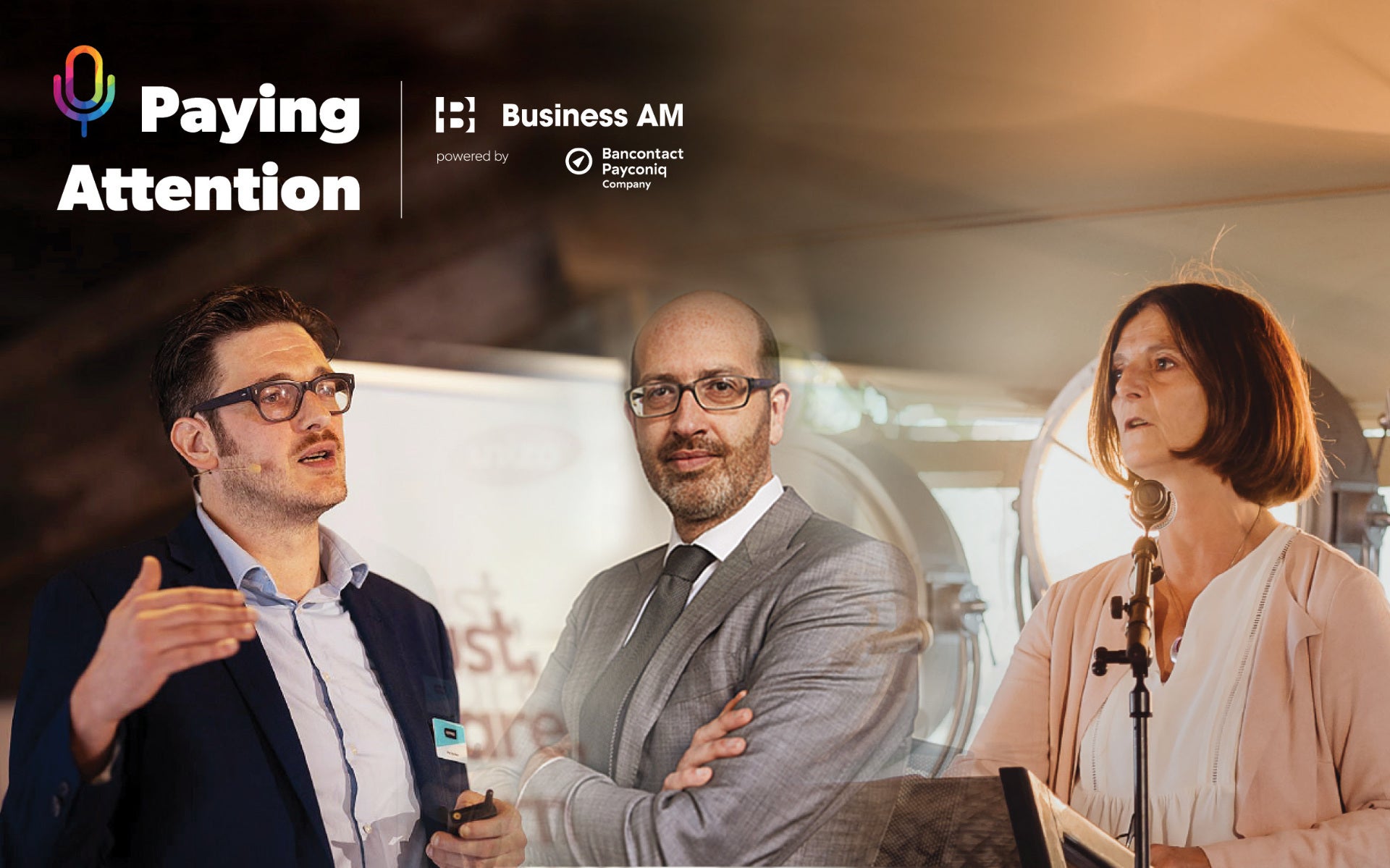 Listen to the fourth episode here:
In 2022, mobile payments come in many forms. Scanning a QR code in a shop, scanning a QR code online, adding your data to a supplier's app to make an automatic payment with your smartphone, or paying back your friends.
Is the evolution of mobile payment going too fast for users?
We asked Wim Van Edom (chief economist of the trade federation Comeos), Lieven Cloots ((legal advisor study service of the organisation Unizo) and Nathalie Vandepeute (CEO of Bancontact Payconiq Company).
Our guests are not limited to assessing the stage of mobile payments today. Two other topics are discussed:
The government should have imposed the obligation to offer at least one electronic payment method much sooner.
Many businesses can use mobile payment systems to increase the efficiency of their administration and billing.
This last topic is supported by the fintechs POM (Dutch speaking episode) and Digiteal (French-speaking episode).