Refreshed home screen of the Payconiq by Bancontact app
Did you already see what has changed in the Payconiq by Bancontact app? The buttons at the bottom of the home screen have been revamped! The home screen of the app has been updated. We've re-organized payments into two categories, 'Pay' and 'Receive'.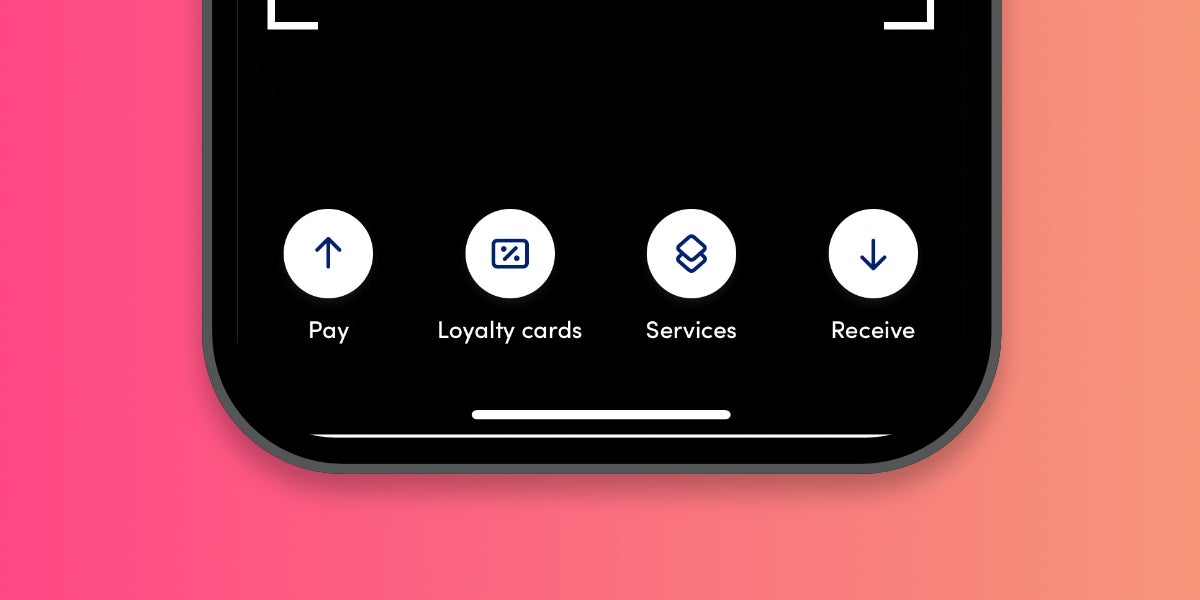 Tap "Pay", to reimburse someone easily by selecting them from your contact list, or to pay a shop from the shop list.
When you tap on 'Loyalty cards', you get access to all your loyalty cards and can add new loyalty cards.
The 'Services' and 'Receive' buttons remain unchanged. You can use those to go to the app's services or easily receive money.
Go to the app and discover it now.