Scan for Change: win a promotion campaign for your charity
To celebrate the launch of the new Payconiq solution tailor-made for charities called "Scan & Donate", Bancontact Payconiq Company is introducing the "Scan for Change" contest. Through this competition, we want to give charities a helping hand in their donation campaigns by offering them the chance to win advertising space via JCDecaux.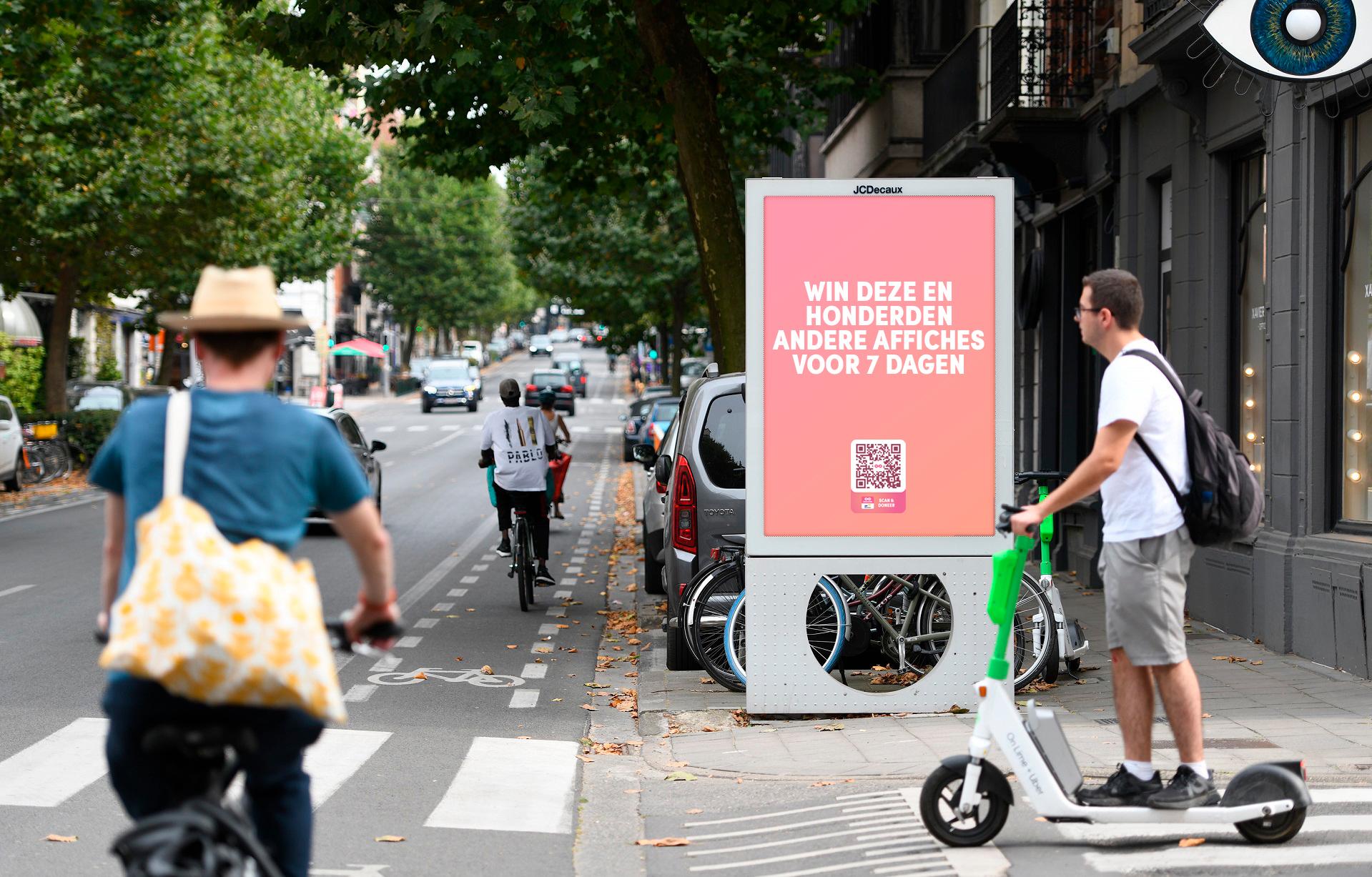 What can charities win?
Charities that have the Payconiq solution can try their luck at winning a 7-day promotional campaign to collect donations. This campaign will be broadcasted on between 500 and more than 1.000 JCDecaux advertising screens on the streets of Belgium!

How can they participate?
Charities shall create an original fundraising campaign in which they use the Payconiq QR code in a creative and strategic way to collect donations.
They will need to submit their campaign with a brief explanation of why they deserve to win in terms of creativity, strategy and integration of the Payconiq solution. They will also be asked to submit promotional material for the campaign including at least one visual to be used as a poster for the JCDecaux screens.
Are you a charity? Participate now by completing this form, in which you will also find more information. Moreover, there will be not 1 but 3 winners!
The competition is open until 30/04/2023.
In addition, to help charities make the best use of their Payconiq QR code in their fundraising campaigns, they can find inspiration on the Scan for Change website. This site, specifically designed for charities, is full of ideas for fundraising campaigns and will be updated regularly with content from the winning charities in the competition.